It indeed takes a lot of preparation to make a girl's prom night truly exciting and memorable. For most, it appears to be so stressful deciding on multiple of things - from budget to minute details.
Every girl is dreaming about looking her best on this special event. And to look stunning and beautiful would definitely mean wearing the gorgeous dress ever! One that would surely define the person you are and would simply bring out the best in you.
We are hopeful that this Prom Night Guide will, in one way or another make your prom preparation less stressful by helping you select the most suitable outfit.
Look your best and feel confident. We simply want your big night to be just as memorable as you do!
STEP 1 - CONTOUR/BODY SHAPE

Certain body types will require certain styles to look best. Take a closer look and check your category.

Round Body Type
Wearing dresses with drop down waist will de-emphasize the waist being the biggest part of the body. Certain styles recommended: 13494, 1007





A Shape Body (small busted)
Emphasis should be on upper body with the smallest measurement. Wearing styles with stunning upper bodice might help improve the disproportion. Choosing dark colors will give a slimmer/thinner look. Certain styles recommended: 13295, 12960, c26698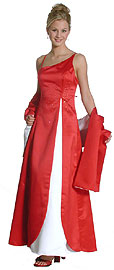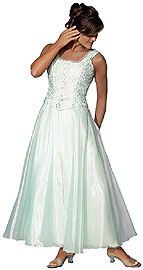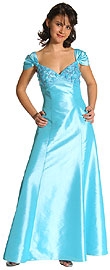 Petite (short)
Wearing form/slender fitting dresses will give an illusion of height. Earth-tone/neutral colors are highly recommended for it makes one appear taller. Certain styles recommended: 13248, 13531, p153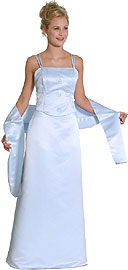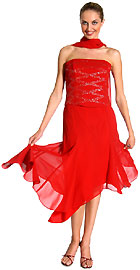 Tall/Slender
Wearing either a short/full-length dress is not of big issue. Any style is recommended though A-line dresses may add a "weight look" on the person.

Hour Glass Figure
Any style will work for this perfect, womanly body. Widely recommended styles are c26472, 13514, 13508, c8844, d1005, et. al.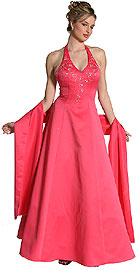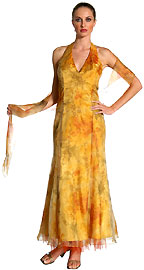 Athletic/Full-Figured Body
This body type would want to better emphasize curviness by wearing figure-flattering dresses like mermaid cut styles. Collections that will look best are p153, 13521, 13534, c2227, 13515, wlc2107.